Christian Education Association (CEA)
Christian Education Association (CEA)
Good Shepherd's Lutheran School offers many different activities throughout the year in which the children and parents of the school may participate. The success of these programs, however, depends greatly upon the volunteer efforts of parents and supporters. Without your support these activities would not be possible. The gift of your time would be greatly appreciated. The CEA is a great way for Good Shepherd's parents to get involved, get to know other families and use your time and talents with events that promote fun, fellowship and learning throughout the year.
Purpose of Organization
The purpose of the Christian Education Association (CEA) is to promote parent and teacher relationships. This organization helps give parents and teachers an opportunity to discuss topics and issues that are relevant to raising children in the 21st century. The CEA is also highly involved in planning different family activities throughout the school year. All families are invited and encouraged to attend and participate in any or all of our meetings and activities!
---
We encourage you to share your ideas for events or happenings with CEA Chairman
Christopher Groth
Phone:
414-364-0700
Email: cea@goodshepherds.net
---
Good Shepherd's School parents, faculty, and other interested members of Good Shepherd's Church are invited to join a closed Facebook group, Good Shepherds CEA - West Allis, Wisconsin - WELS. The group was created for use by our Christian Education Association (CEA) to enhance communication among school/childcare parents, staff, and Good Shepherd's members who support and/or work to advance the goals of Good Shepherd's Lutheran School and its CEA. Only people in the group will see posts. To join the group, visit
https://www.facebook.com/groups/GoodShepherdsCEA/
click on the "Join Group" button at the top of the group page, and a request will be sent to the administrators for approval. Because this group is designed for internal communication, only Good Shepherd's school/childcare parents, staff, and church members can join the group.
---
---
---
---
---
Living Hope Pizza Fellowship Fundraiser
March 11, 2023
---
---
---
---
News: AmazonSmile program ending soon.
Here's a statement from Amazon regarding its charitable program:
In 2013, we launched AmazonSmile to make it easier for customers to support their favorite charities. However, after almost a decade, the program has not grown to create the impact that we had originally hoped. With so many eligible organizations—more than 1 million globally—our ability to have an impact was often spread too thin.
We are writing to let you know that we plan to wind down AmazonSmile by February 20, 2023. We will continue to pursue and invest in other areas where we've seen we can make meaningful change—from building affordable housing to providing access to computer science education for students in underserved communities to using our logistics infrastructure and technology to assist broad communities impacted by natural disasters.
To help charities that have been a part of the AmazonSmile program with this transition, we will be providing them with a one-time donation equivalent to three months of what they earned in 2022 through the program, and they will also be able to accrue additional donations until the program officially closes in February. Once AmazonSmile closes, charities will still be able to seek support from Amazon customers by creating their own wish lists.
---
Scrip Program
---
Big Changes for Box Tops for Education Program!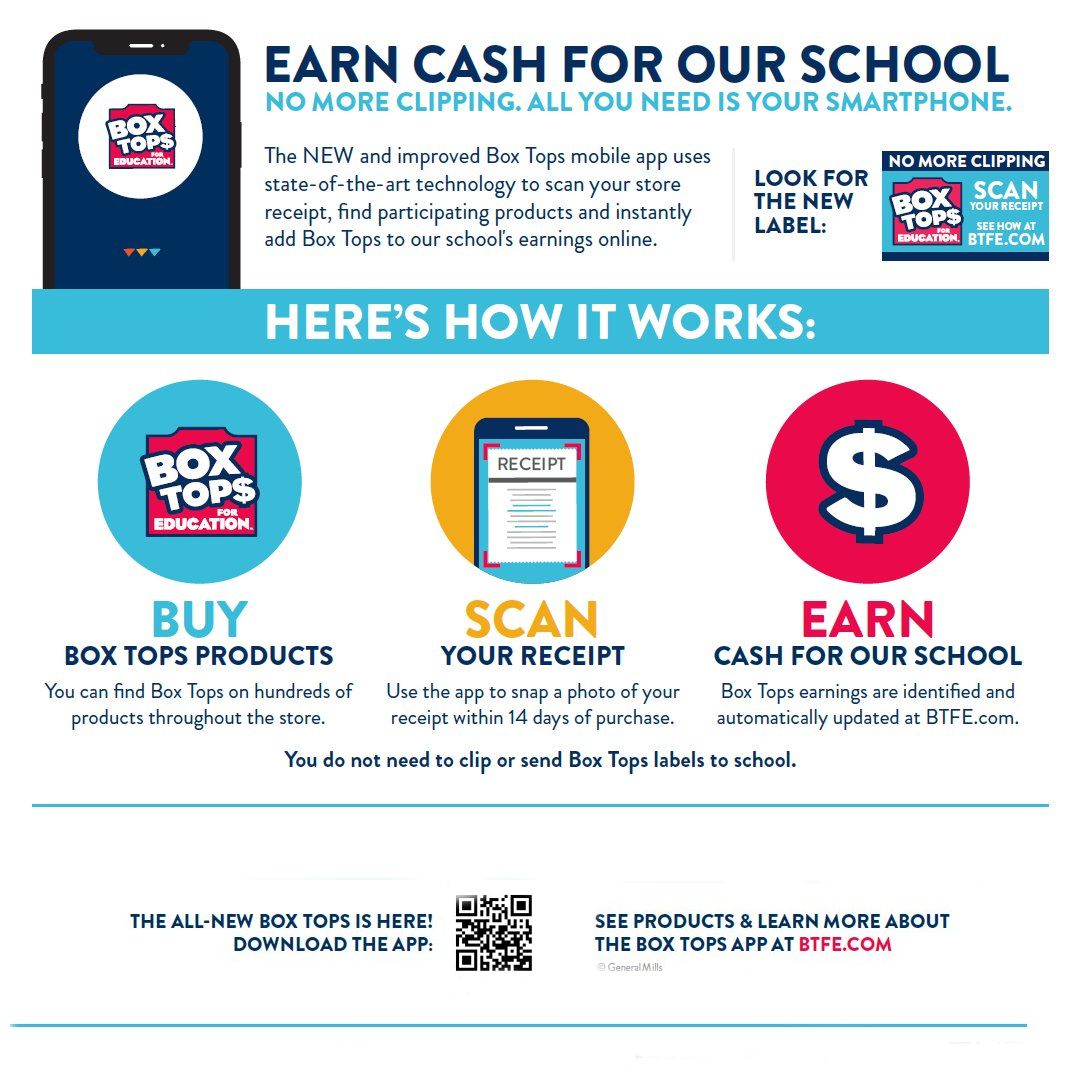 ---
Boxtops For Education Website
---