Christian Education Association (CEA)
Christian Education Association (CEA)
Good Shepherd's Lutheran School offers many different activities throughout the year in which the children and parents of the school may participate. The success of these programs, however, depends greatly upon the volunteer efforts of parents and supporters. Without your support these activities would not be possible. The gift of your time would be greatly appreciated. The CEA is a great way for Good Shepherd's parents to get involved, get to know other families and use your time and talents with events that promote fun, fellowship and learning throughout the year.
Purpose of Organization
The purpose of the Christian Education Association (CEA) is to promote parent and teacher relationships. This organization helps give parents and teachers an opportunity to discuss topics and issues that are relevant to raising children in the 21st century. The CEA is also highly involved in planning different family activities throughout the school year. All families are invited and encouraged to attend and participate in any or all of our meetings and activities!
---
We encourage you to share your ideas for events or happenings with CEA Chairman
Christopher Groth
Phone:
414-364-0700
Email: cea@goodshepherds.net
---
Good Shepherd's School parents, faculty, and other interested members of Good Shepherd's Church are invited to join a closed Facebook group, Good Shepherds CEA - West Allis, Wisconsin - WELS. The group was created for use by our Christian Education Association (CEA) to enhance communication among school/childcare parents, staff, and Good Shepherd's members who support and/or work to advance the goals of Good Shepherd's Lutheran School and its CEA. Only people in the group will see posts. To join the group, visit
https://www.facebook.com/groups/GoodShepherdsCEA/
click on the "Join Group" button at the top of the group page, and a request will be sent to the administrators for approval. Because this group is designed for internal communication, only Good Shepherd's school/childcare parents, staff, and church members can join the group.
---
---
---
---
Scrip/Raise Right Program
---
Big Changes for Box Tops for Education Program!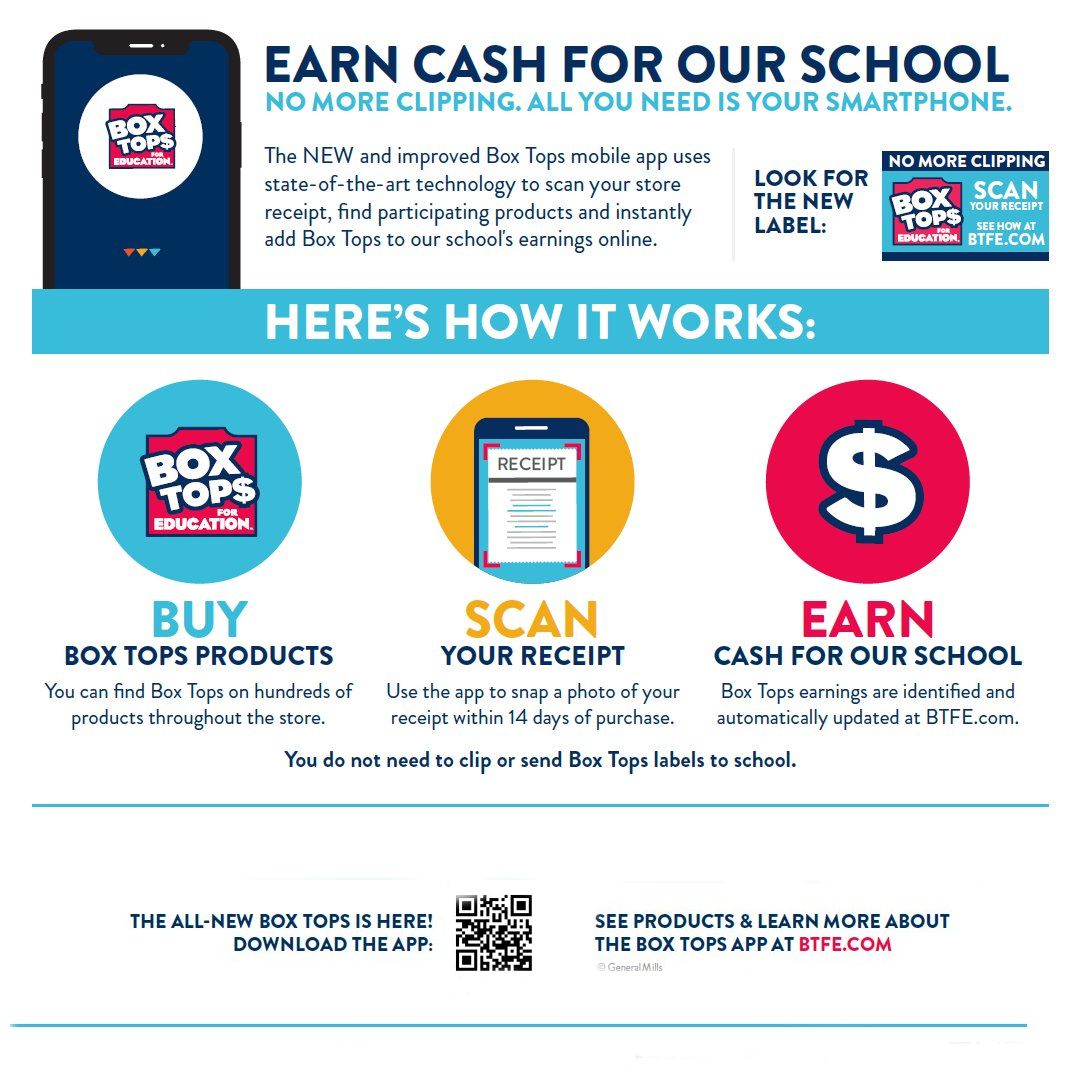 ---
Boxtops For Education Website
---