Summer Sermon Series 2012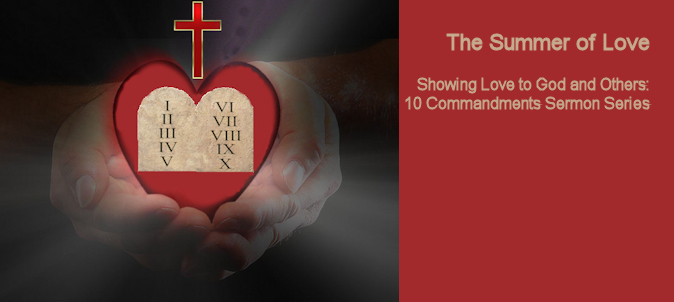 The 2012 summer sermon series takes a look at God's Ten Commandments.
Our detailed look at our God's love-based directives began on June 17. The Ten Commandments provide Christians with a wealth of practical ways to show love. Martin Luther called the Ten Commandments precious and dear...the highest treasure given by God. God wants to bless us through these commands by drawing us close to his love. And when we see his love, we can love him and others. Join us for The Summer of Love to learn how God wants us to love.
June 17: The 1st Commandment
June 24: The 2nd Commandment
July 1: The 3rd Commandment
July 8: The 4th Commandment
July 15: Mission Festival
July 22: The 5th Commandment
July 29: The 6th Commandment
August 5: The 7th Commandment
August 12: The 8th Commandment
August 19: The 9th and 10th Commandments
August 26: The Conclusion to the Commandments
Miss a sermon? View or listen to recorded sermons at our website's Media Library.