Bible Study: "Brew & Bible"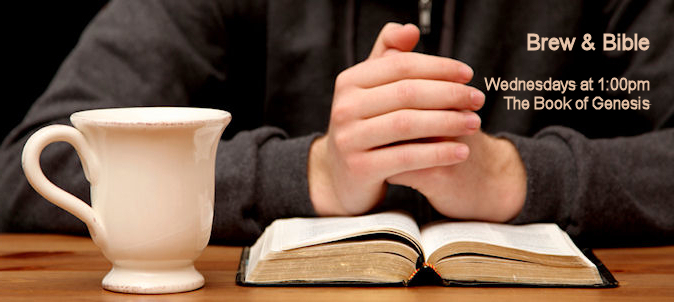 The Book of Genesis
Pastor Tom Knickelbein leads this study of Genesis. The first book of the Bible gives us information about the origin of the universe, the human race, the tragic details of the origin of sin and its ugly consequences, the origin of God's gracious work of undoing the damage sin caused, and the first promise of the Savior. The specific purpose of Genesis is to trace God's saving activity describing God's redemptive work -- not be formulating statements of doctrine, but by relating the biographies of people. In the lives of these people we can see God at work with the message of his law and with the message of his love.
Come and grow in your faith!
Join us as we enjoy refreshments and fellowship. The
Brew & Bible
group meets at 1:00p on Wednesdays in the church fellowship hall.
Back to Bible Studies page
.