Youth Groups
Youth Groups
meet on Sundays in the school building from 9:15-10:15 am.
Schedule Note: Youth Groups do not meet on December 22 and 29.
[
for Sunday School (4K-4th Grade) Click HERE.
]
ONLINE REGISTRATION
FOR YOUTH GROUPS AND SUNDAY SCHOOL
Youth Group
(9th-12th Grade)
Teens deal with a lot at school, at home, and in life. Youth Group is a place where they can connect to other teens, find encouragement from God's Word, grow together, and express their faith. Engaging and relevant Bible lessons are planned. The group is currently going through a Bible study called
Deal With It
which covers issues teenagers face at school. Fun activities are available throughout the year. Teens will have the opportunity to choose service activities to let their light shine. Youth Group meets in the school's lower level in a specially dedicated area.
Junior Youth Group
(5th-8th Grade)
There is an exciting interactive program planned for the Junior Youth Group. The program provides the opportunity to explore the Bible, see how it relates to each student's life, and to discuss issues that are relevant and important. Events are planned throughout the year just for the Junior Youth Group.
---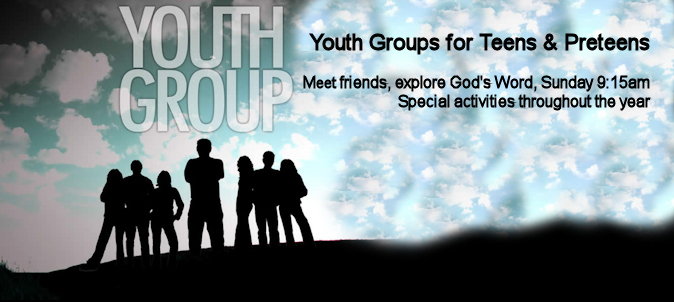 ---
Our Youth Group Directors are:
Kyle Gut
Paul Wolfgramm
Our Junior Youth Group Director is:
Nathan Buch
---

2014 WELS International Youth Rally
No Fear
June 25-28, 2014
University of Tennessee - Knoxville