School Information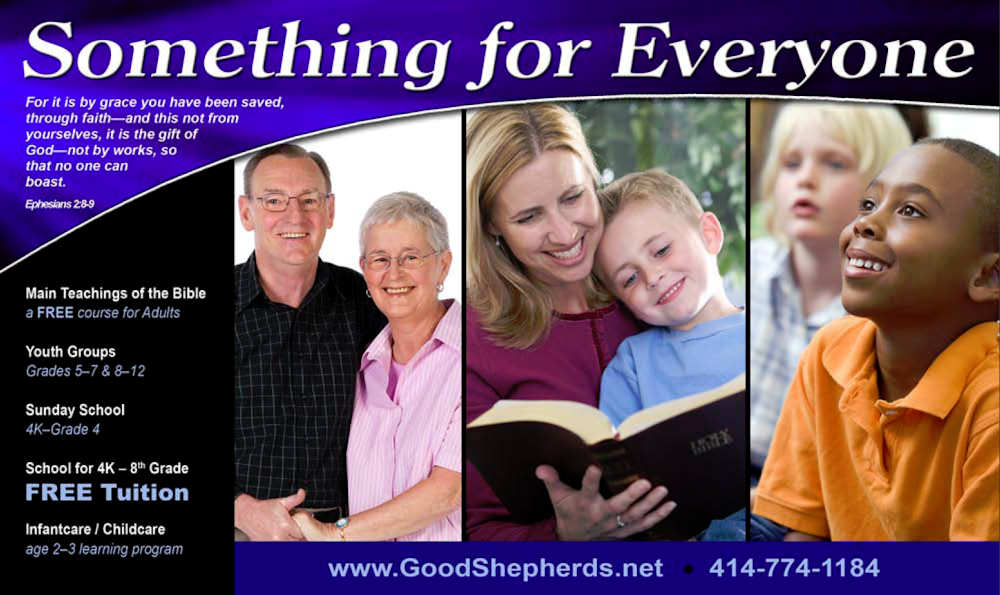 Welcome


Thank you for your interest in Good Shepherd's Lutheran School. For a school tour, for more information about our curriculum, or to begin the registration process, please contact our principal, Mr. Kyle Gut, at 414-774-8520 or via email. Please mention your student's grade level.





Free Tuition Offer


School age 4 through grade 8: Join the growing number of neighborhood children attending Good Shepherd's School. Good Shepherd's Church is now offering 2 year grants providing FREE TUITION for many students. 2012-2013 tuition/fees: Most students pay no tuition, but do pay a fee (8 monthly payments of $89 or one payment of $700). There is also a non-refundable $100 registration fee for 4K ($50 of that $100 fee applies toward the $89 monthly fee). Additional financial assistance is available. It costs Good Shepherd's $4,255 to educate each student (the 2010/11 cost not counting the cost of the school building). More details are at
2013-2014 Tuition and Education Fee Schedule.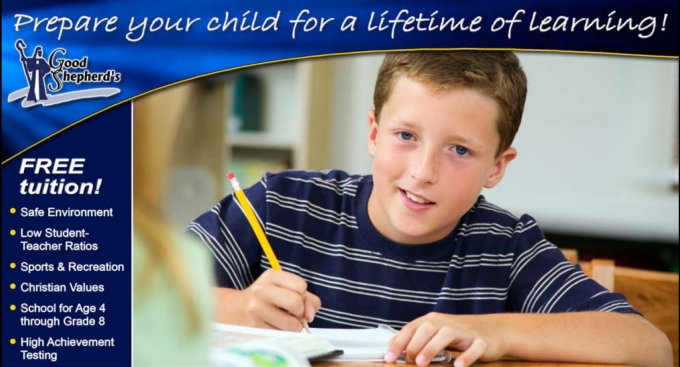 2013-2014 Registration
4K-8th Grade
Starting on January 7, 2013, members of Good Shepherd's Lutheran Church may register for 4K-8th grade. Beginning February 1, 2013, families that are not members of other WELS churches, current students and childcare families may register. Finally, beginning March 1, 2013, registration will be open to members of sister WELS congregations. Registration is on a first come first served basis. Every child must have a registration form filled out. Please note there is a $100.00 registration fee for our 4K program, ONLY! $50.00 of the $100.00 fee will be credited towards your education fee.
2013-2014 School Year Begins Monday, August 26, 8:15am
We welcome Good Shepherd's members and people in our community. Open enrollment is underway.
2013-2014 Tuition and Education Fee Schedule

Enrollment Procedure


4K Enrollment Form


5K - Grade 8 Enrollment Form


Notice of Nondiscriminatory Policy Good Shepherd's Lutheran School admits students of any race, color, national and ethnic origin to all rights, privileges, programs, and activities generally accorded or made available to students at the school. Good Shepherd's does not discriminate on the basis of race, color, national and ethnic origin in administration of its educational policies, admission policies, scholarship and loan programs and athletic and other school administered programs.